yield: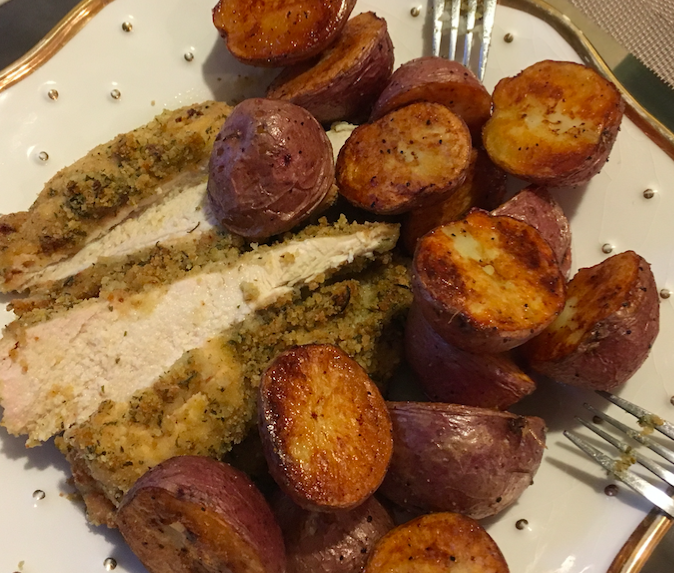 ingredients:
2 half chicken breasts
1/4 cup butter
6 cloves crushed garlic
2 cups seasoned dry bread crumbs
8 red potatoes
directions:
Preheat oven to 400 degrees F
prep chicken

In a small saucepan melt butter/margarine with garlic. Dip chicken pieces in butter/garlic sauce, letting extra drip off, then coat completely with bread crumbs.
Place coated chicken in a lightly greased baking dish. Combine any leftover butter/garlic sauce with bread crumbs and spoon mixture over chicken pieces.

prep potatoes

Toss potatoes with oil, salt and pepper. Arrange, cut side down, on a large lipped cookie sheet or jellyroll pan.

Put the potatoes on the lowest rack, and chicken around half-way. Bake for 45 minutes.
notes:
came out great! the oven configuration and timing seemed perfect.
the chicken was boring in the middle because of no marination, also i think the breading was pretty unnecessary / hid the taste of the garlic butter.
the potatoes were pretty amazing, especially how they became crispy on the bottoms
sources: